I read today that Young Hercules is finally coming to DVD (region one)!!!

Shout! Factory is releasing the complete series on six discs on June 23rd. The set is available for pre-order on Amazon in Can…

Read more >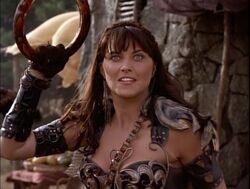 Xena, a warrior princess forged in the heat of battle, fights to redeem herself for the atrocious sins she committed in her youth. Redeemed by Hercules, Xena travels the world with Gabrielle, fighting injustice wherever it is found.