I read today that Young Hercules is finally coming to DVD (region one)!!!

Shout! Factory is releasing the complete series on six discs on June 23rd. The set is available for pre-order on Amazon in Can…

Read more >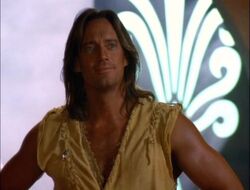 Hercules is the demi-god son of Zeus and Alcmene. Powerful and noble, Hercules has dedicated his life to helping free Humanity from the vengeful Gods.